Even with driving rain and wind that blew our umbrellas inside out, you could not stop me from heading into the woods to go truffle hunting in Umbria. It's something I've always been curious about and I was interested to see if we could really go out and find some truffles just like that.
Our truffle hunt took place at Agritourismo Ca Solare in Northern Umbria with our host Matteo and Sole the truffle smelling dog.
Matteo gave us a few hints for successful truffle hunting with the most important being to make sure the dog doesn't eat the truffle! After a couple of false positives and a lot of wandering through the wet woods, Sole went digging and came up with the goods. Sure it's a tiny truffle but it's still valuable!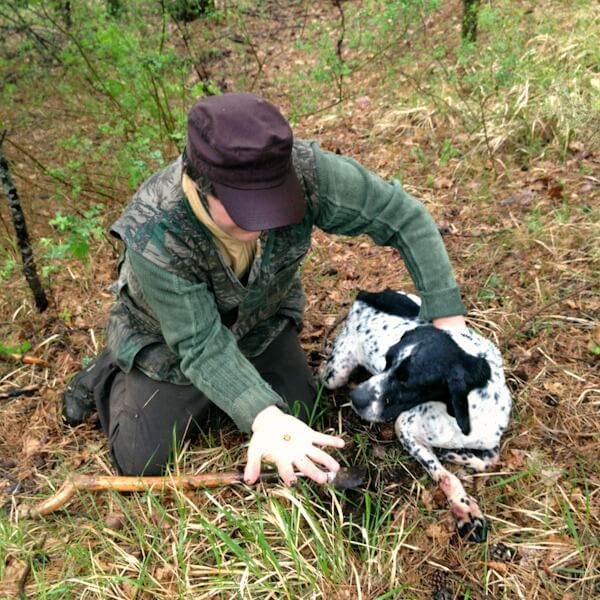 After we were completely soaked through and Sole produced a couple more little truffles, we headed back to the farmhouse and lunched on truffles dishes with Matteo and his family. We started with various truffle bruschetta dishes and delicious truffle cheese.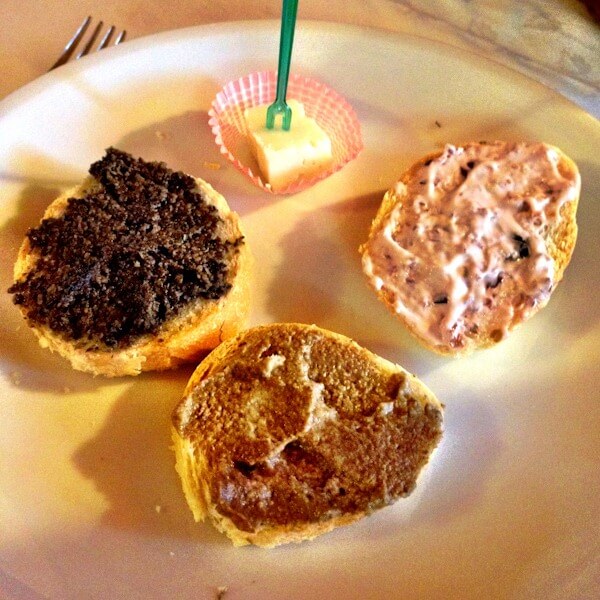 You can't go to Umbria without trying truffle pasta, especially if it's hand made and the truffles have just been dug out of the ground. It's the number one Umbrian dish and I tried it a couple of times on my recent trip. I find it to be quite rich but there are no small portions in Umbria so you have to eat up!
There was no short supply of red wine during the meal and then we finished off with the local digestive and some home made biscotti. The trick is to dip the biscotti in the alcohol to soften the biscuit and soak up the alcohol. It's tasty but potent!
Our day of truffle hunting in Italy wasn't exactly a success but we got to eat plenty of truffles anyway. We only spent a few ours on our truffle hunt and lunch but the farm has rooms available if you want to stay longer which I would have loved to do. Special thanks to Matteo and Sole at Agritourismo Ca Solare for a great truffle hunt and warm hospitality.
0