I always thought it was pointless to make New Year's resolutions, thinking that if you wanted to change things in your life you should do it now instead of waiting until one pre-determined day of the year. But whether I like it or not the New Year does symbolise a new beginning of sorts which brings new opportunities and welcome change. At least I'm welcoming the changes it will bring.
My travel plans for next year are much the same as they were for this year, travel slower to gain a deeper understanding of each location so I can learn more about the culture, food and people as well as giving me the opportunity to share the best of each destination with readers. Quick trips don't allow that plus it's an exhausting way to travel!
My personal plans revolve around only doing what I love to do and not what I feel obligated to do. I'm going to be 40 next year so if I don't start enjoying life now then when will I? It's time to lighten up and have more fun!
As for the past, in 2013 I was fortunate to travel in 3 continents to 16 countries plus one wannabe country.
Australia
The year started in my home town, Perth, the land of beaches, barbeques and breathtaking sunsets. It was great spending time with my family but I was happy to get back to travelling after a 3 month break.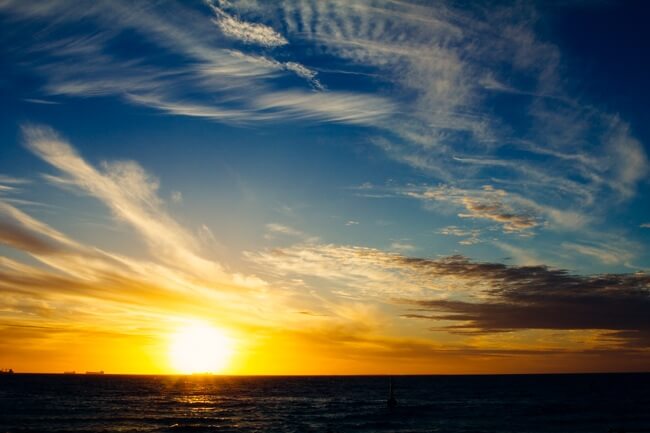 Thailand
I'd heard many great things before going to Thailand and the food definitely lived up to the hype. I'm still missing my daily coconut water. What I didn't love was the suffocating humidity. How can people stand it? But still, the food…
Japan
Oh how I love Japan! I'm fascinated by the people and their culture. Everything is so bizarre and twisted, at least in my eyes. It's like no where on earth. Not to mention the food, which is even better than Thai food I'd say. Although it's a close call. I was so happy to have spent my birthday in Tokyo in 2013.
Germany
I've always loved everything to do with Germany but I think it's fair to say I've now visited every place I ever wanted to see in the country. It's time to head further afield. I'm sure I'll return to Berlin next year, it's such a dynamic city and always so much fun, but other than that I think I'm done with Germany.
England
I made two quick trips to London this year. I almost enjoyed it. Almost.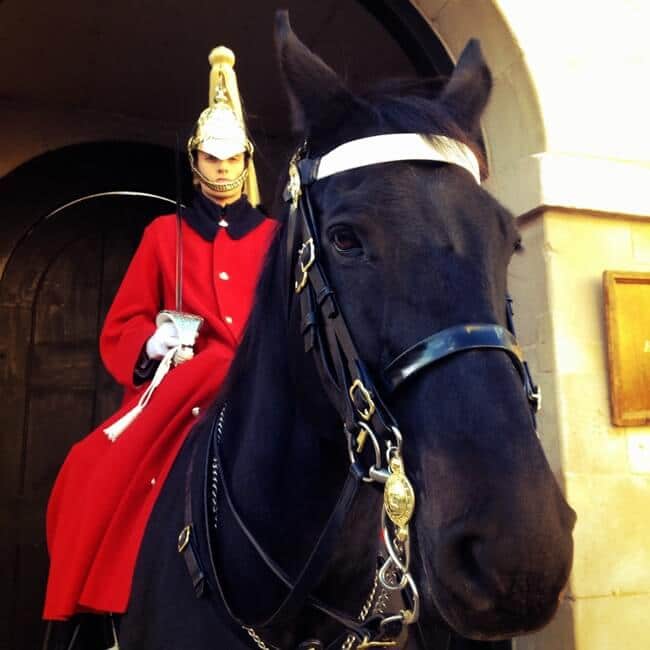 Montenegro
After picking up my car in Albania we drove up the Adriatic Coast to Central Europe. The first stop was Budva in Montenegro. The Montenegrin coast is slowly catching up to Croatia as a popular tourist destination but it's easy to get off the beaten track by heading inland. One of these days I'm going to do just that.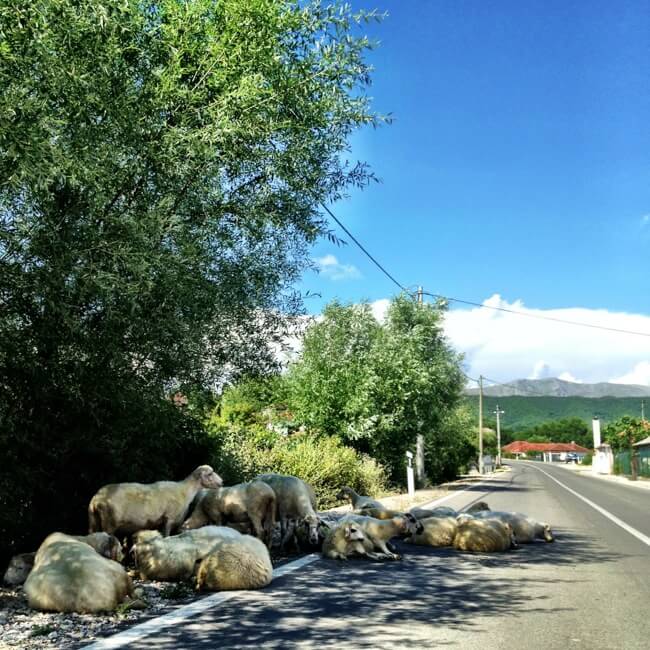 Croatia
After all the years I've been going to Croatia, it's still one of my favourite places. This summer we had Tupeci Beach to ourselves but had to endure the crowds at Plitvice Lakes. It was totally worth it. Then we went to Zagreb for a couple of weeks and did nothing but cafe hopping.
Slovakia
I went to Kosice for a 2 day press trip but ended up staying 2 weeks. I hadn't expected much but it quickly grew on me and we ate so very well for so very little. Kosice is a bit of an Eastern European cliché where the women love their tight, short dresses and high heels and the men clearly love their women as almost every other woman was pregnant! Just as well I didn't stay longer or I might have gotten myself in trouble.
Italy
What I've learnt being a nomad over the last 15 months is that you need to know when to slow down. We chose to do that in Trieste. Two weeks of pizza, pasta and gelato and we were ready for our big Balkans road trip.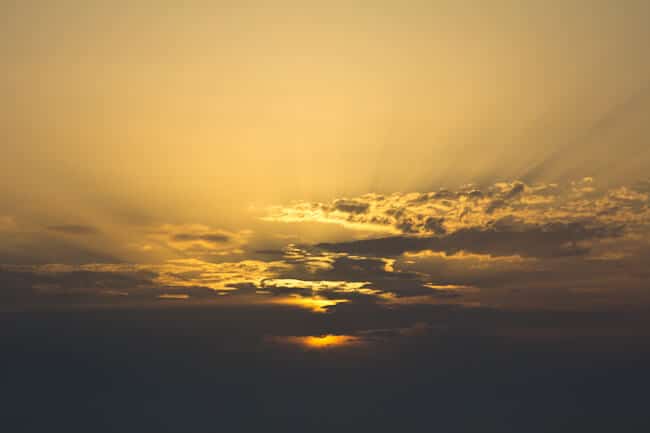 Slovenia
I still find Ljubljana to be kinda boring but I also still think Slovenia is one of the most scenic countries in all of Europe. I don't understand why it's not a more popular destination. You've got the alps, lakes, gorges, waterfalls, wineries and surprisingly great food. I've been promising it for a while but early next year will finally see the release of my Slovenia travel guide.
Hungary
Budapest is high on the list of cities I'd like to live in and buying a little apartment there is definitely on the cards for next year. But what I loved most this time in Hungary was visiting Pecs, the prettiest city I visited all year. There is much more to Hungary than Budapest.
Romania
Romania is the perfect example of why you can't judge a place before visiting yourself, no matter what you read or hear. Romania has some of the most stunning castles I've ever seen, gorgeous cities like Sibiu and Brasov and many cute villages. It's not at all what I expected.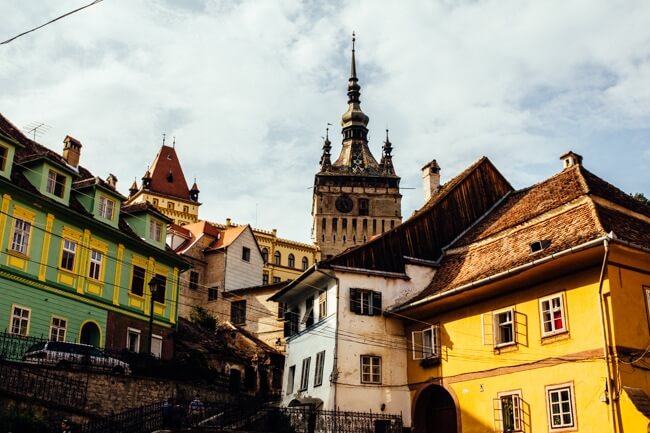 Moldova
I often criticise Albania for its unpaved, rough, potholed roads but Moldovan roads are surprisingly worse. Congrats to Moldova for having the worst roads in Europe. Moldova will never make my 'top places to visit in Europe' list but it will definitely be near the top of my 'getting off the beaten path in Europe' list.
The Unrecognised Country
Poor Transnistria, it's only recognised by other unrecognised nations. Nevertheless, the locals know how to put on a great all day party.
Bulgaria
I had high hopes for Bulgaria but in the rush to get back to Albania for the last of the summer we sped through the countryside without really seeing anything. At least there was this cool sunset.
North Macedonia
Skopje is one of the strangest places I've ever come across. They're making such a mess of the city with their wacky construction. But Lake Ohrid is a different story. It's like a little bit of paradise in the Balkans. Truly beautiful scenery and peaceful lakeside towns. Ohrid is incredible.
Albania
I've written so much about Albania this year, I don't have much more to say. If you're interested in visiting, everything you need to know can be found in my travel guide. Albania has it's problems but it's natural beauty is undeniable. Go visit in 2014!