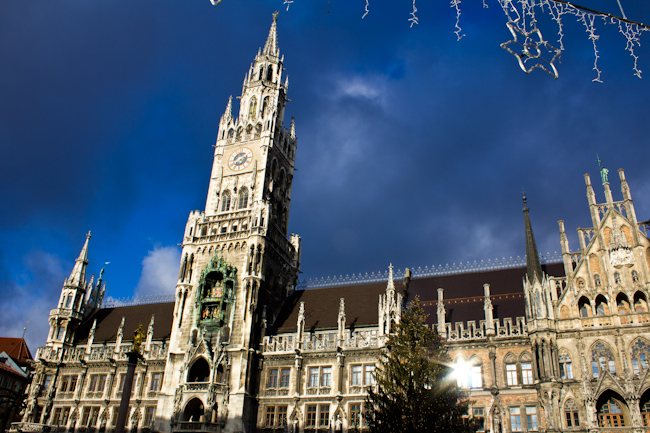 The Tollwood Winter Festival in 2013 is promoted as an 'alternative' festival in Munich but judging by the crowds I'd say it's actually pretty mainstream. Along with having the huge Tollwood Christmas market, there are all kinds of events and activities and a special New Year's Eve celebration. There is also the summer Tollwood Festival which is just like the winter one but with out the Christmas twinkle.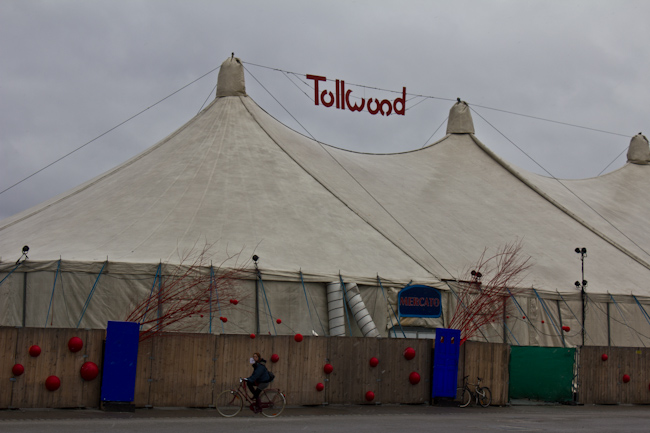 Most of the stalls around the grounds are similar to what you find at the many other Christmas markets around Munich. There's lots of handmade ornaments, cooking utensils, clothing and of course plenty of mulled wine, bratwurst and international specialities like the Hungarian langos.
Once I'd had my fill of wine, food and snowy weather, I headed inside some of the tents. The first one I came across was very artsy, there was even a woman chiselling away at a hunk of wood producing her art in our presence.
I couldn't quite make out what these tins are for. Plants in a tin? Four leaf clover gifts? Why?
There was an international food hall and not the crappy shopping centre kind but one with food stalls with actual decent food. Thai, Japanese, Turkish and a few other cuisines were represented. The other tents had entertainment like circus performances and acrobatic shows.
The festival is held at Theresienwiese which is where the annual Oktoberfest takes place. While you are there you may as well head over to check out the gigantic Bavaria statue which represents Bavaria's strength and glory.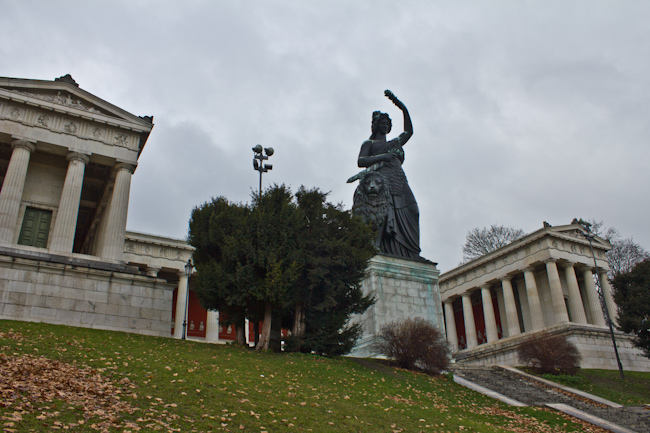 Where to Stay
If you plan on spending a few days in Munich to visit the festival and the rest of the city, I recommend staying in a hotel near the train stain stain. This location is easy walking distance to the festival grounds as well as the Old Town and the museum quarter. On this trip I stayed at the very modern Schiller5 Hotel and would definitely recommend staying there.
If you weren't able to make the Tollwood Winter Festival this year, the summer festival which will be held in July 2013. See here for dates.
1