After spending the summer in Central Europe and getting my feet wet on the truly awful Baltic Sea beaches (sorry people of the Baltic States!) I'm so happy to be heading back to the Mediterranean this month to laze around on Sardinia's white sandy beaches.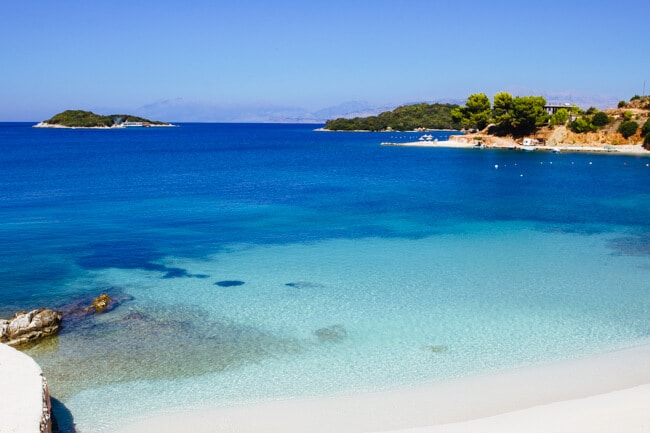 For those of you who don't know, Sardinia is a large Italian island situated smack in the middle of the Mediterranean, just south of Corsica. It's a popular summer holiday destination, especially with Italians, and is known for its fresh seafood, sandy beaches, secluded coves and drop dead gorgeous sunsets.
I'll be undertaking the tough job of finding Sardinia's best beaches so if you have any tips on where to go that would be appreciated!
Book Giveaway
If you follow me on social media you might have noticed I'm currently running a giveaway. I have three copies of the '36 Hours 125 Weekends in Europe' book to giveaway. To enter you simply need to sign up to my newsletter and you can get extra entries by referring your friends.
Entries close on Wednesday! Click here to enter.
This is the first time I've run a giveaway so it's been a learning experience for me and I already know a few things I'd do differently next time. I would like to make it a regular thing, with better prizes, so I'd love to hear your feedback. Are giveaways something you're interested in? Would one giveaway per month be too much?
Embarrassing Myself on Video
I do not feel comfortable in front of the camera. At all. But I was asked by a media organisation to produce a brief video for an interview I did with them so here it is. Constructive criticism is welcome but this is my first video ever so please be gentle!
If you'd like to see more of these 'day in the life' type videos let me know. I'm also working on some proper video guides which should be better as I won't be in them!
Most Popular Post Last Month
I know I haven't been blogging much lately as I've had a very bad case of procrastination but I did have one post which got a lot of social media attention, it was even shared by the President of Estonia.
Why Tallinn is More Than a City Break Destination http://t.co/MbCcNZRKpo via @destinationeu— toomas hendrik ilves (@IlvesToomas) August 12, 2014
You can read the post here where I gush about Tallinn and Estonia.
Most Popular on Instagram
My most popular photo on Instagram in September was this lakeside shot of Trakai in Lithuania, one of the most serene spots in Lithuania.
I'll be Instagramming my way around Sardinia this month, follow me for lots of gelato, beach and sunset shots.
0