There are so many amazing sights in Rome. It's a city I love to explore again and again. That doesn't mean to say there aren't great places to visit outside of the capital and one place I was blown away with was Orvieto in Umbria. It's an easy day trip from Rome so you can be back in the eternal city by nightfall.
Visiting Orvieto
Orvieto is situated up high on a hill surrounded by city walls which sit atop almost vertical cliffs. The long winding road to Orvieto takes you through the city gates and into the beautifully preserved historic centre. Much of the city is pedestrian only and after a short wander through the main streets you'll likely come across the most imposing sight in all of Umbria, Orvieto's Duomo.
The Gothic facade is nothing like I've ever seen before with its golden touches, statues and the famous rose window. I'm not particularly interested in religious buildings but Orvieto Cathedral is something else.
Once you've overcome the initial shock of seeing such a massive building in such a small town, you can then explore the gorgeous little side streets. It doesn't matter which direction you head as Orvieto is so small that in no time you will have walked the entire town, passing vicolo after vicolo.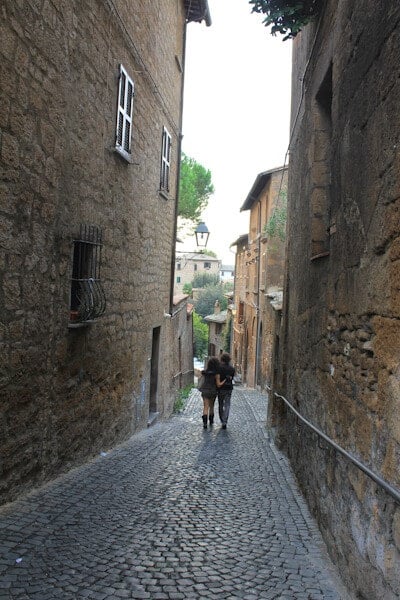 Other sights in Orvieto include the Fortezza dell'Albornoz, the underground city tunnels which you can visit on a guided tour and the Palazzo del Capitano del Popolo which stands in one of the largest squares in Orvieto, most of which is now used as a car park.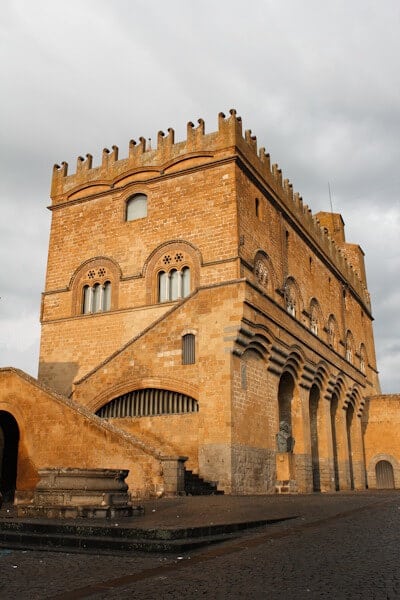 Eating Out in Orvieto
Orvieto is the kind of place that is touristy no matter how far you get away from the main square so you may as well just pick a restaurant with an appealing menu and go for it. If you want to eat where the locals do then you'll most likely have to head down to the modern city below. Not to worry though, you can get a tasty meal just about anywhere and I had a delicious bowl of truffle pasta for less than €10.
Orvieto is more or less half way between Rome and Florence so you can easily visit as a day trip from either city or you could visit for the day when passing through. If you love Italian hilltop towns, another gorgeous place worth a stop is Pienza in Tuscany but there are many others too!
0