With 99% of the year over it's one of my favourite times of the year, that time when we look back and review the year, and in my case, the year of travel. This year I've decided to separate destinations into a best and worst list which might give you some ideas on where you'd like to travel in the coming year.
2017 saw me slip back into long(ish)-term travel, visiting more than 30 cities in 15 different countries over a six month period. I mixed things up with faster travel through the Western Balkans followed by slow travel in old favourites Vienna and Budapest.
The Best and Worst of 2017
The standout destinations for me were:
Minsk (Belarus)
Alesund (Norway), and
Kotor (Montenegro).
The least enjoyable experiences were in:
Ohrid (North Macedonia)
Berlin (Germany), and
hiking the Via Egnatia in Albania.
The Best Destinations of 2017
After living in Europe for much of my adult life I feel like I've seen most of the places I've wanted to see. But I did manage to travel to two new countries in 2017, Belarus and Norway. These five-day trips were enough for me to fall in love with both countries and make plans to return for a longer stay. I strongly recommend putting them on your travel bucket list if you haven't been before.
Minsk, Belarus
Belarus has started opening up to tourists with citizens of 80 countries now being able to enter the country visa-free for up to five days. For most people, five days is more than enough time to visit Minsk with its cool Soviet architecture, sprawling parks and rare Lenin statues. The most unexpected discovery in Minsk was its vibrant street art and coffee scenes. The only downside to my visit was my failure to meet any locals due to the lack of a common language and what felt like a shyness towards foreigners. The visa-free scheme is expected to be extended in 2018, perfect if you want to explore more than just Minsk.
Alesund, Norway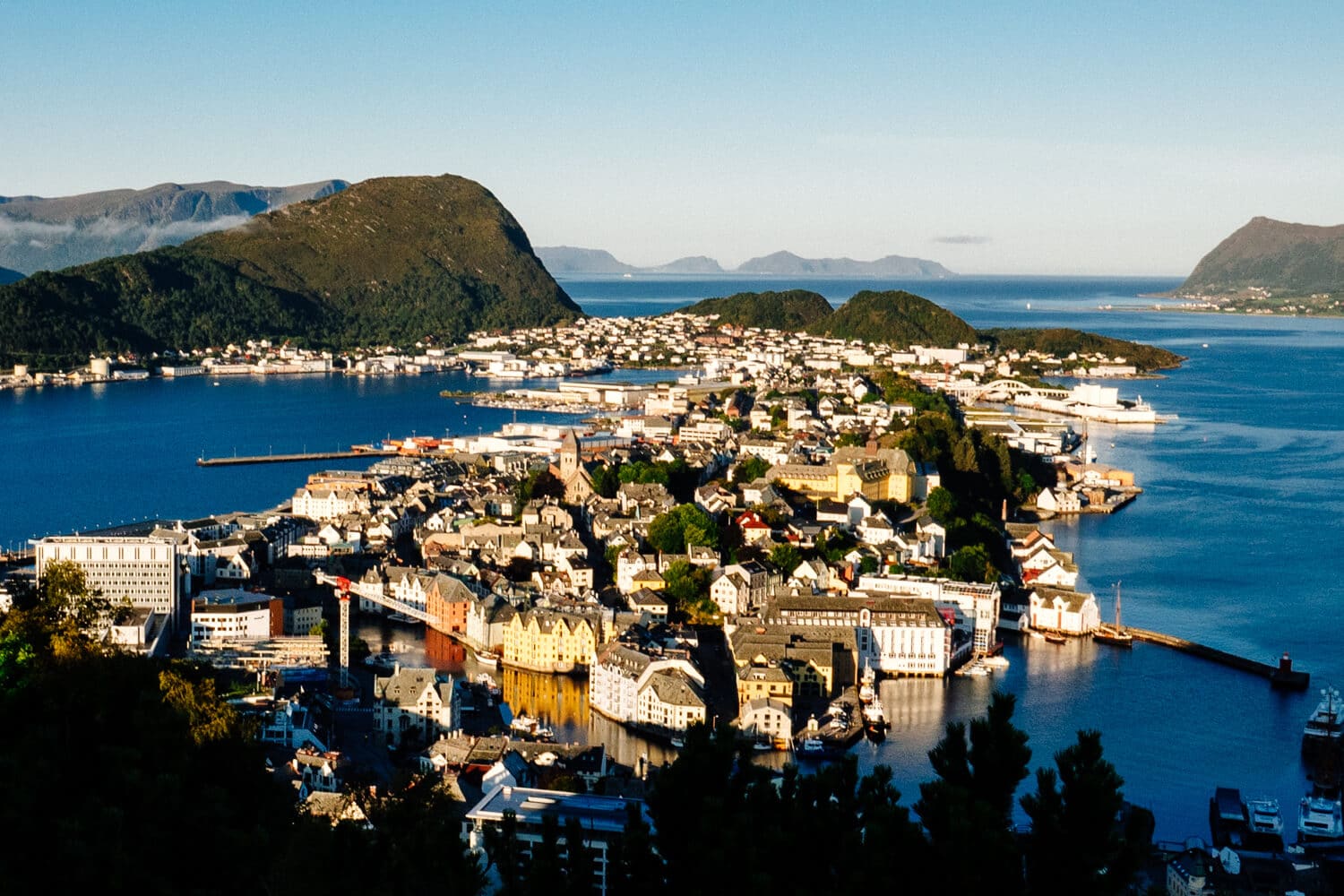 I had avoided visiting Norway until now solely due to the cost factor. It's not easy going from destinations where €30 per night hotels is the norm to well over €100. But I figured Norway isn't more expensive than Australia and finally allowed myself a five-day visit to Alesund, a small town on the west coast of Norway. Norway is everything you'd imagine, towering fjords, mountains, islands and fresh, clean air. Alesund has the bonus of having a cute old town but with Norway being all about nature, next time I plan to visit further north for the Lofoten Islands and to see the Northern Lights at Tromso.
Kotor, Montenegro
Even though I'd driven through Kotor on numerous occasions, I'd never stopped to make the trek up to the castle for those well known, incredible views. And it is a trek, 1,350 steps from bottom to the top. I'm not the fittest person so I did find it a little tough but there is little reason to visit Kotor if you don't get to see the vast view over the Bay of Kotor. Montenegro has stunning natural beauty, it's still affordable and it's easy to meet the open, welcoming Montenegrins.
Gdansk, Poland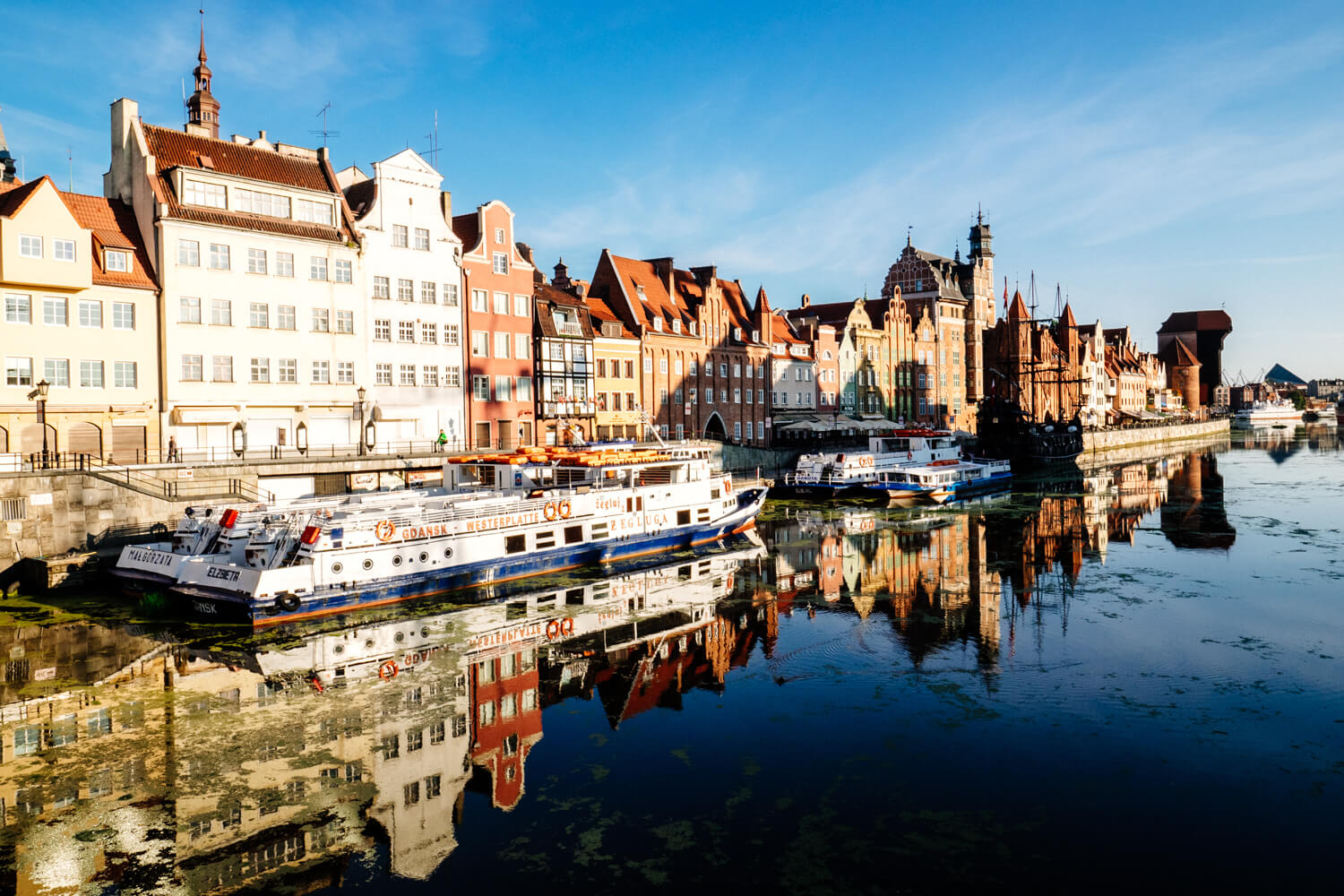 Poland always feels like home, I love Warsaw, Krakow and Wroclaw, but in 2017 I finally got to visit Gdansk on the Baltic coast. Gdansk is a great city break destination, it's easy to get to, the old town is walkable and you can take day trips to spa town Sopot and Malbork Castle. The low cost of living and fast wifi makes Gdansk (along with most of Poland) a great place for location independent workers, so I ended up staying a few weeks. Get my tips on where to stay in Gdansk for both long and short stays. I do believe my daily visit to Drukarnia was justified to take advantage of what I believe to best the best cake in all of Europe. If you're visiting Gdansk from Berlin, make a stop in Szczecin for delicious pierogies and specialty coffee.
Sibenik, Croatia
There's something about the Croatian coastline I find mesmerising. I'm not a morning person but I do love to get up early when in Croatia, to walk the streets before the shopkeepers open up and long before the crowds arrive. You might see a few street sweepers and hear the sounds of the first espresso of the day but most towns peacefully bask in that early morning light and crisp air. This year I quickly passed through Croatia with coastal town Sibenik the highlight, closely followed by old favourite Dubrovnik.
Prague, Czechia
My most embarrassing driving moment occurred a few years ago in Prague. I was stuck in traffic in front of a tram at a major intersection with the driver furiously beeping his horn at me to move. The light went red and I was in everyone's way so of course I completely panicked. Just to get out of the way I drove into a random driveway right at the intersection. Then I couldn't get out because there was so much traffic and pedestrians everywhere. Everyone stared at me like I was a lunatic (fair enough) and I vowed to never return to Prague. But this year I finally returned and thankfully no one recognised me! It was brilliant.
Vienna, Austria
Vienna is my true home away from home. Every day there I regret my decision to move to Budapest and not Vienna. For me, it is without a doubt the best place to live in Europe and if I ever choose to leave Australia for good, Vienna will become my permanent home. It doesn't hurt that the coffee is awesome.
Ljubljana, Slovenia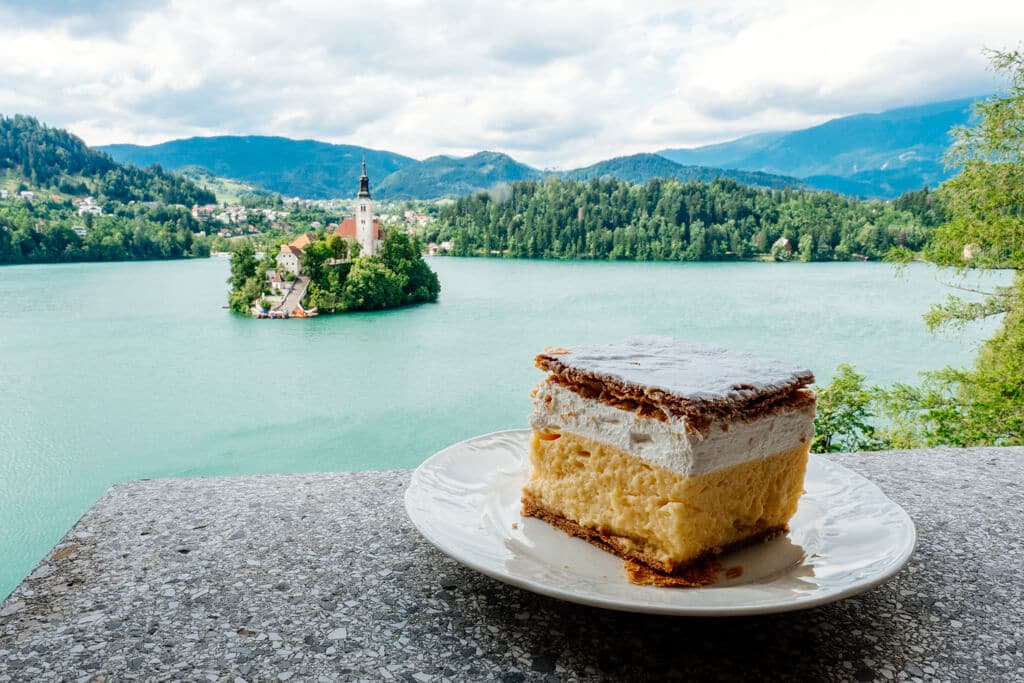 I would like to officially apologise to the people of Ljubljana for repeatedly calling the city boring. Ljubljana is not boring, it's just small. After many repeat visits, with countless delicious organic meals, eco-friendly activities, and wonderful friends made, Ljubljana is now one of my favourite cities in Europe. I rate Slovenia as one of the top five must-visit destinations in Europe, especially if you love historic towns and the outdoor life complete with exceptional hiking, cycling, boating and swimming.
Korca, Albania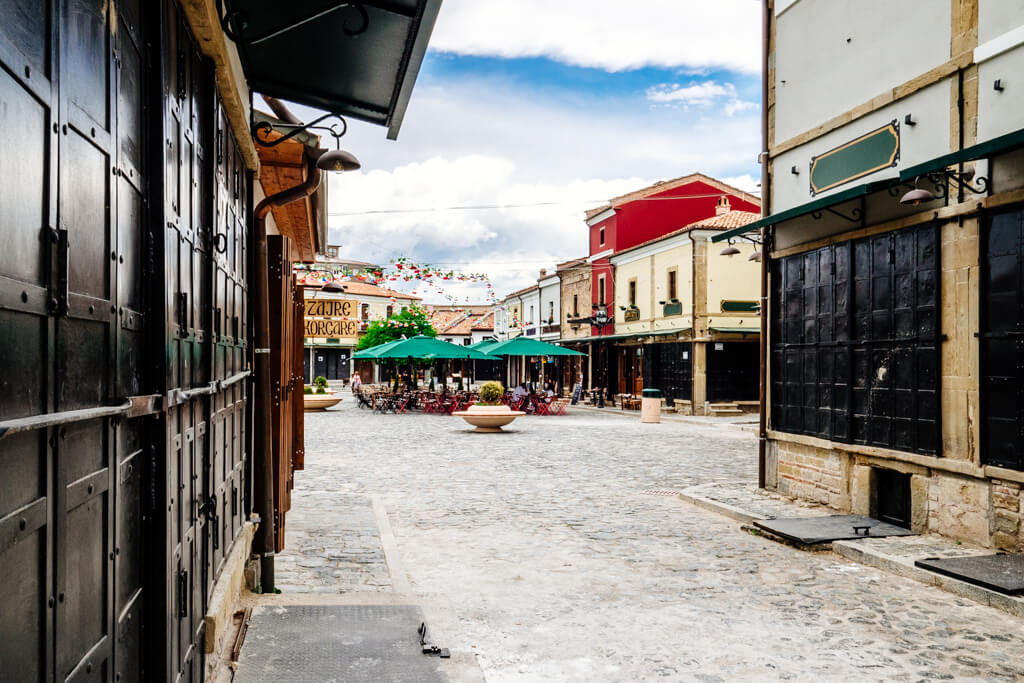 It took a while but I finally crossed Korca of my Albania bucket list. I found it to be very different from the rest of Albania (outside of Tirana), it's more open and progressive, at least on the surface. Much of the city has just come out of a massive redevelopment project so it's looking pretty good right now. There are still a few unpaved, dusty roads, one of which I came into intimate contact when I randomly fell over nothing to fall flat on my face in the middle of the street. Good times.
Hungary, Budapest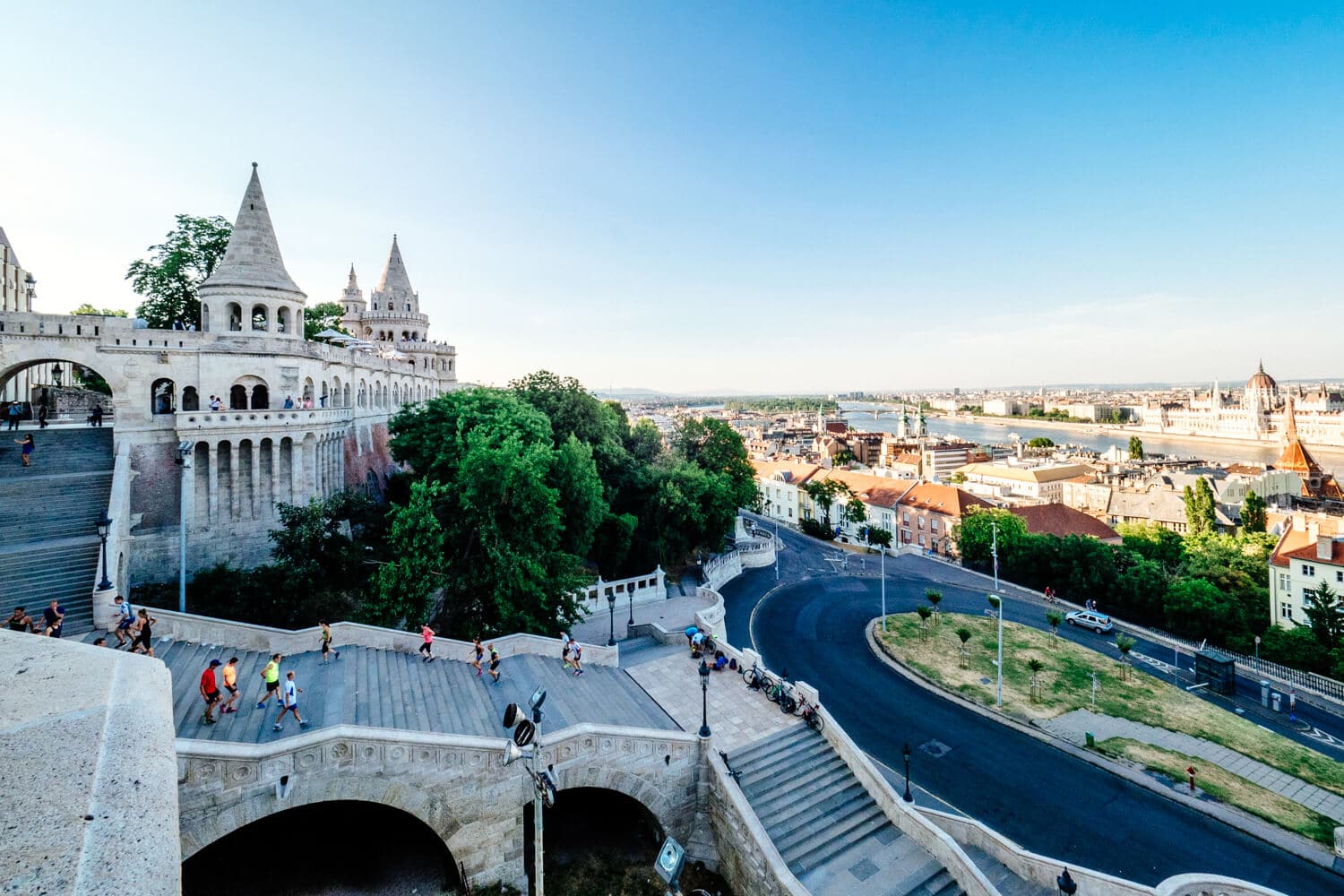 I still have the love/hate thing going with Budapest but I have to say it's much easier to love when you are only visiting for a short time. I think now that I've gotten all the negatives off my chest, I'm almost back in love with my former place of residence. Whichever way my feelings lie, Budapest will always be one of the world's most incredible cities and a must-see destination on any European itinerary.
Italy, Rome
You might have missed it but I flew into Rome from Australia and spent a brilliant couple of days eating and drinking in Rome. It never disappoints. (Reading that back I should have said that Rome often disappoints, it can be a real let down in the summer, but Rome in April was fantastic).
The Worst Destinations of 2017
I love pretty much everywhere I go but sometimes a negative incident or unpleasant experience can be enough to ruin a trip. I know I shouldn't let minor incidents, which could happen anywhere, prevent me from speaking highly of a destination or even put me off returning. But in the case of Ohrid, Berlin and parts of Albania, I'm not in a hurry to return.
Ohrid, North Macedonia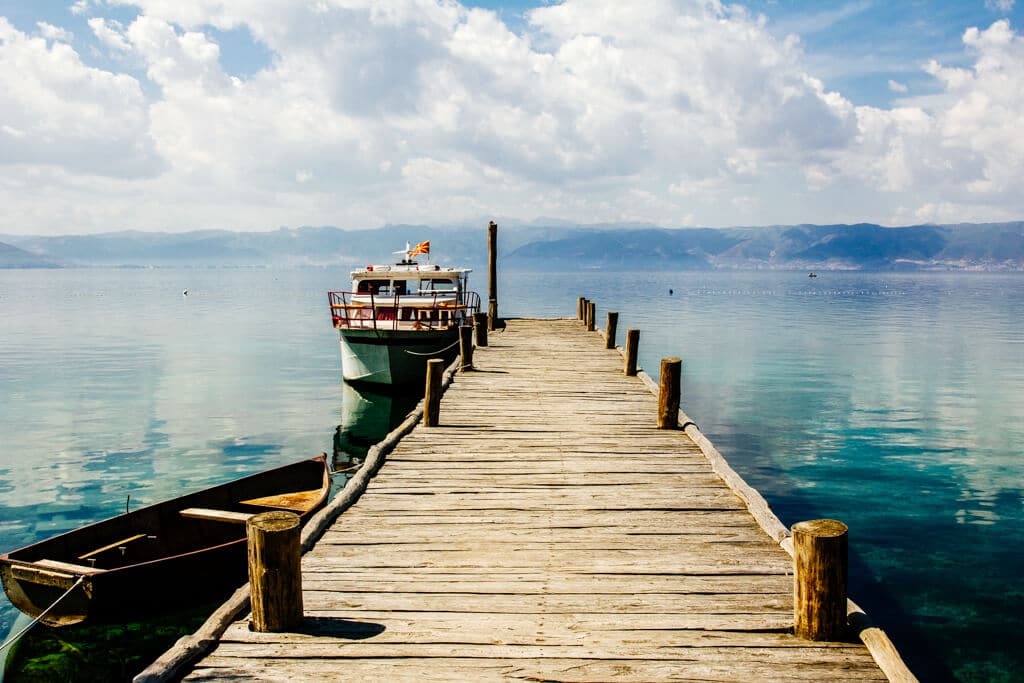 I've spoken highly of Ohrid in the past. I have such good memories of that first trip, the perfectly calm lake water, the soft sunsets, the serenity and budget prices. I loved it so much I was dying to return. But this year it was like I was visiting a completely different place. There was non-stop loud music, party boats on the lake, all-night parties in what was supposed to be a quiet part of town, and hiked up prices. What a nightmare. Never again. I take back any previous recommendations I made for Ohrid, unless you fancy going in the dead of winter.
Berlin, Germany
Back when I lived in Paris I was always pining for Berlin. Berlin was cool, it was fun, it was cheap. But now that I actually could move there, I no longer have that desire. I waited too long. Berlin is no longer the place to be in Europe. Berlin is over.
Hiking the Via Egnatia, Albania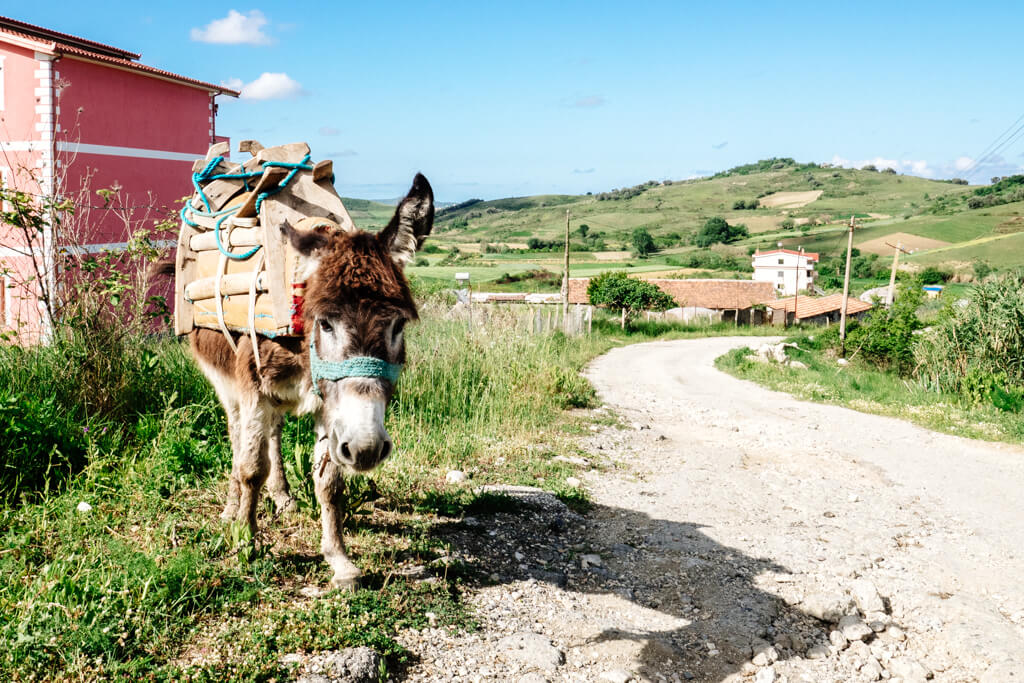 My entire reason for visiting Europe this year was to hike the Via Egnatia, an ancient Roman road which takes your from Durres on the coast of Albania to Thessaloniki in Greece and ultimately on to Istanbul, Turkey. As much as I did love the experience, especially hiking through the mountains and remote villages, it wasn't an easy hike for a novice hiker like myself. The trail is unmarked and there is little to no infrastructure along the way. I didn't expect much but seeing as the Albanian government was promoting it, I had expected more than nothing. I should have know better, it is Albania after all. I didn't even document my trip as I was a little depressed at how it all turned out, and given that I stopped at North Macedonia, I deemed the whole thing a massive failure.
The Rest of 2017
When not in Europe, I spent my time visiting abandoned mining towns in central Western Australia, house hunting in Sydney and Melbourne, and cafe hopping in Hong Kong. It was an interesting year of travel.
Some of these cities made it to my updated list of cities for long-term travellers and digital nomads. See which destinations made the list here.
I'm leaving this post to the very last moment as it's been a crazy few months and now that I'm back in Australia I'm very much looking forward to the new year.
Happy New Year!
Best wishes and thank you for your support throughout the year.
Andrea xx