Marly-le-Roi is small town 20 minutes to the west of Paris. It's known for its park, Parc de Marly, and is worth visiting for a day (or maybe just an afternoon) to have a picnic or do as the locals do and go jogging.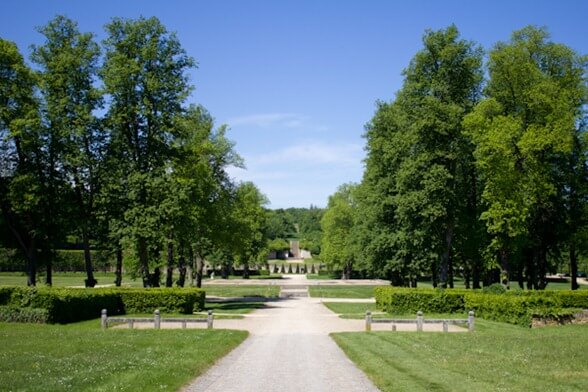 Marly-le-Roi & the Chateau de Marly
Before the French Revolution, the Parc de Marly was the home to the Chateau de Marly which Louis XIV used as an escape from the Chateau de Versailles. Today only the foundations of the chateau remain.
Parc de Marly
The Parc de Marly is a great place to get some fresh air away from Paris and you'll see lots of joggers and families enjoying the greenery. I'm not sure it's the most interesting of day trips from Paris but I did like some of the statues including this one of Daphne being pursued by Apollo.
Not sure what's up with this statue but it looks like he's playing some kind of sport. Baseball maybe?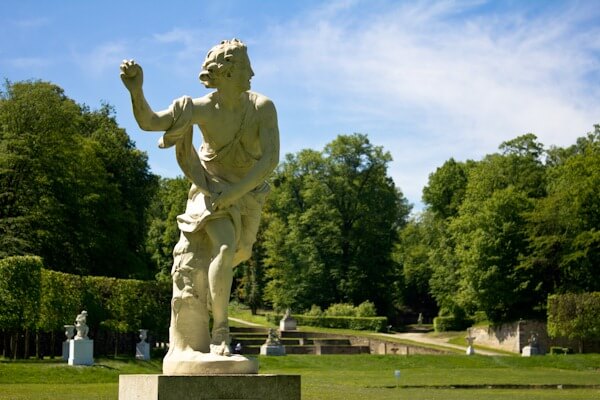 The park has a couple of water features but there's not much action going on.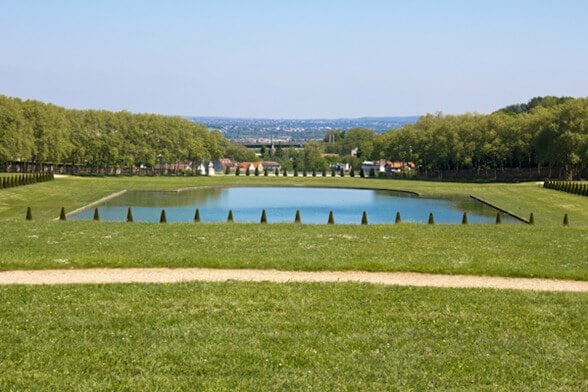 Marly-le-Roi was once a popular destination for the king and his consorts but these days if you want to see what the park and the rest of Marly-le-Roi once had to offer you'd be better off heading to the Cours Marly at the Louvre Museum. There you can find the original artwork from Marly including the famous Marly Horses.
While this is not one of my favourite day trips from Paris, if you want to escape the noise and traffic of the city the park is a peaceful place to visit.
Tip: Don't visit Marly-le-Roi on a Monday as most shops in the old town are closed on Mondays.
0