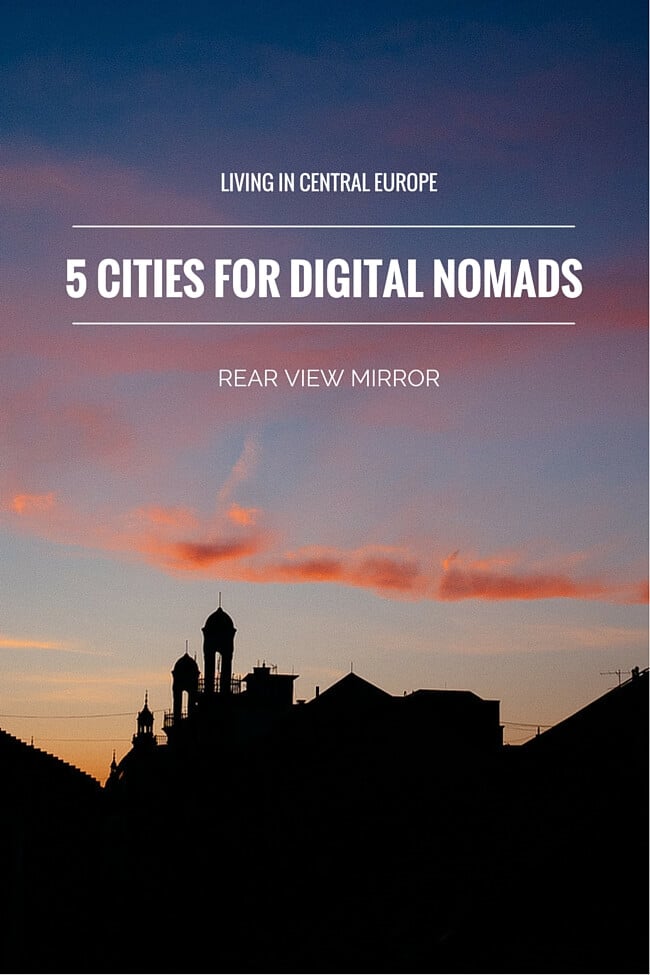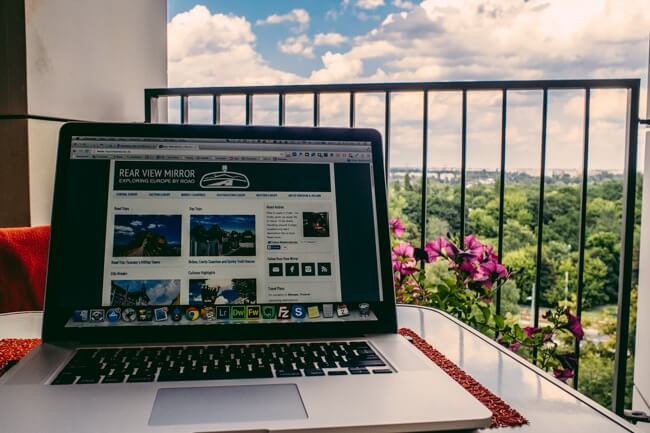 Update: This post is now outdated. I've written a new post on the best cities in Europe for digital nomads which gives a more thorough overview and better recommendations based on 6 years of being location independent in Europe.
I spent much of last year searching for somewhere to live. Unsuccessfully. I left Paris in 2012 with the intention of travelling for a year or so to create content for my blog and to find my next home. But it's been almost 1000 days and I'm still on the road.
During those 1000 days I've travelled around most of Central and Eastern Europe, the Balkans and a good chunk of Western Europe too. I've loved almost everywhere, but never enough to tempt me to settle down.
Working online means I don't need to be in a big city but I do love the lifestyle a big(ish) city affords. But not just any big city. I'm looking for a destination where entrepreneurship and innovation are encouraged, people are passionate about their startups and the locals use design and technology to their advantage.
I don't want to be somewhere where everything is done the way it's done because it's always been done that way (hello France!).
No one city stands out for me as perfect. They all have their pros and cons. I could see myself living quite happily in each of these cities. I love them all and was reluctant to leave when the time came but eventually I settled on a city which offers a high standard of living, a friendly startup scene and outrageously cheap property.
Warsaw, Poland
Warsaw is a smaller, less hipsterish, considerably cheaper version of Berlin. I haven't even written about my time in Warsaw yet as I can't put into words how much I love this city.
I really, really felt at home in Warsaw.
Warsaw is a big city which feels small, there are beautiful parks for jogging and picnicking, the history and architecture fascinate me and the people are friendly and happy to speak English. Apartments in central Warsaw are modern and new or you can stay in the hipster Praga district. Wherever you stay it's super affordable and the wifi is fast.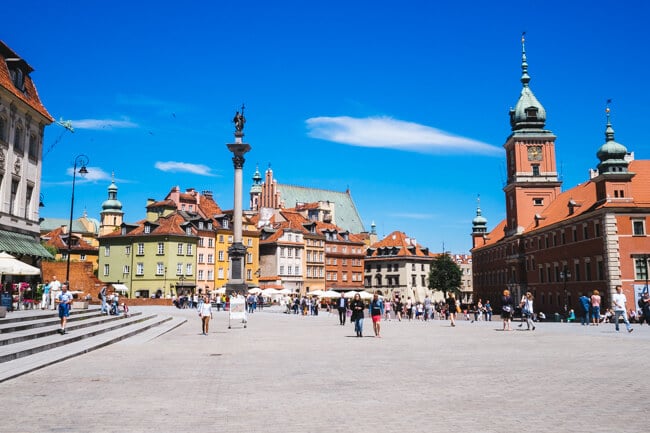 There are great farmers' markets, organic food shops, 24 hour restaurants and a tasty street food scene. I didn't even mind being woken up at 3am every morning with the rising sun.
So why not Warsaw? Travel opportunities. Warsaw does have access to a number of low cost airlines but if you don't want to fly your options are limited. There are few interesting day trips around and I didn't want to waste a day driving just to get to another country. Ukraine and Belarus are close but I have an aversion to getting visas.
I love Warsaw but I can't bring myself to live there long term.
Tallinn, Estonia
I know Tallinn isn't in Central Europe but hey, close enough.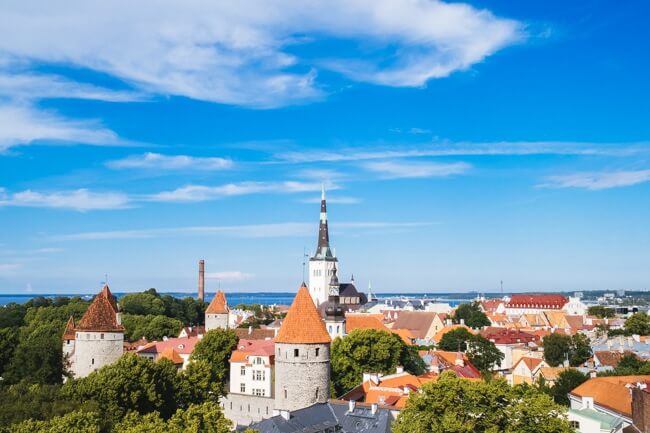 Tallinn tempted me in so many ways. It's an undeniably beautiful city, affordable, medieval but high tech and I find the Estonians to be the friendliest people in Europe. The culture is quite different to the rest of the Europe, with its combined Nordic and Russian influences plus their own uniqueness. The country is so small you can get from one side to the other within a few hours, which works well if you're looking for day trips and weekend getaways.
But as far as travelling in the rest of Europe, Estonia is remote, especially if you travel by car or train like I do. Living in Tallinn would mean less travel which would be good for my budget but not for my business. It would be great to spend time in nearby Russia and Belarus but they require annoying visas and Finland and Sweden are pricey for extended stays. Latvia, Lithuania and Poland aren't too far away geographically but the lack of motorways makes driving excruciatingly slow.
Tallinn would make a fantastic European base but eventually its remoteness would drive me crazy.
Berlin, Germany
Berlin! You either love the vibe, the cool neighbourhoods, the startup scene, the coffee culture, the markets, the festivals and events, the shopping, the food or you're an old fart and you don't.
Just kidding. Berlin has its annoying aspects too. The never-ending bitching about foreigners is tiresome as is the gentrification issue. I wish they'd move on already.
---
RELATED: Exploring Berlin's Kreuzberg Neighbourhood
---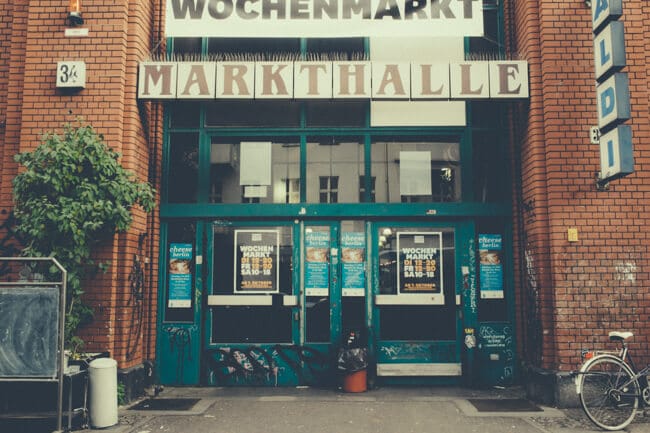 Still, I love Berlin and feel like I'd quickly fit in. Even though Berlin is considerably cheaper than London and Paris, it's not as dirt cheap as it used to be. Unfortunately it's just out of my budget which is a shame as it would have been such a fun place to live. If you're thinking about moving to Berlin, pretty much everything you need to know can be found in this post.
Ljubljana, Slovenia
Everyone raves about little Ljubljana, how adorable the city is and the beautiful and peaceful surrounding countryside. I said it was boring. Yet I kept being drawn back. As a tourist, I can't see that you'd need more than a day, maybe two, to see everything. But I do think it has some merit as somewhere to live.
Ljubljana is clean, calm and extremely laid back. The internet in my apartment was the fastest and most consistent of any I've ever experienced. Ljubljana is at the crossroads of Western Europe, Central Europe and the Balkans so it's perfect for travelling. There is little pollution and the entire country seems obsessed with natural, organic living and protecting their pristine environment.
But it's still kinda boring.
Budapest, Hungary
Budapest is often ranked as one the most liveable cities in Central Europe for quality of life and as one of the most beautiful. The Paris of the East apparently. It's the number one emerging economy in Europe and they have super fast internet.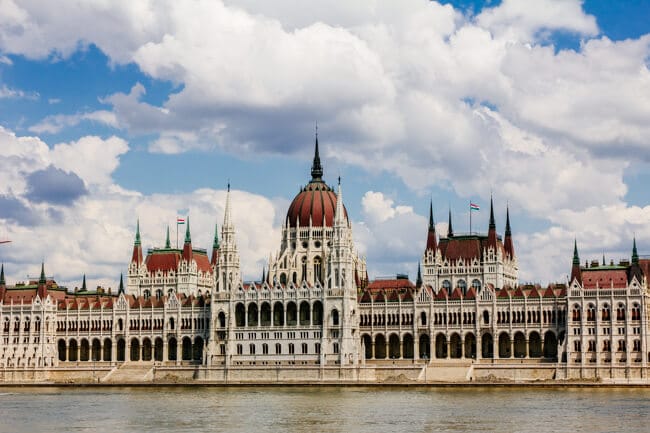 I don't know if all that's true or if it's important but I do know it's a cool place to live. The city is constantly changing, different events are starting up, interesting cafes and restaurants are opening and the people will do anything for you. All my favourite travel regions are reasonably close by, the roads are good and the train is cheap. And importantly for a travel blogger on a budget, Budapest is very, very affordable. That all sounds good enough to me. I'll be moving into my apartment in a few weeks.
---
READ NEXT: Road Trip: Budapest to Krakow
---
1