It breaks my heart to say this year will most likely be my last full year based in Europe. My 10 year residency visa expires next year and unless I move back to France to renew it I'll be back to travelling on a Schengen visa. Quelle horreur!
So I'm determined to make the most of the year, seeing everything I always wanted to but never got around to and visiting the few remaining European countries I've yet to step foot in (Serbia, Norway, Finland, Iceland). It would be nice to get to Russia, Belarus and Ukraine too but visa issues might put an end to that dream.
January will be a month of goulash, chicken paprika, pickled veggies and all kinds of Hungarian goodness as I base myself in Budapest and explore the rest of Hungary.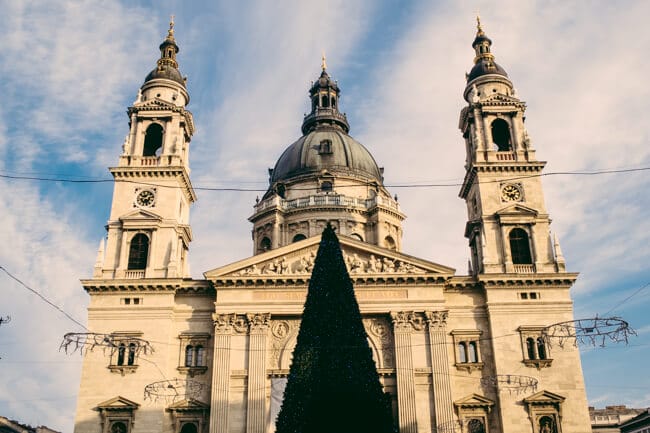 I've only been in Budapest a matter of days but I've already joined a gym and house hunting is on the cards this week. There's a good chance Budapest will be my base for the year.
Daily Travel Vlogs
Last month I purchased a little vlogging camera and started sharing daily vlogs of my travels. It might seem a little self-indulgent but I think video can give a more insightful experience of a destination and the vlog style gives you a peek into the nomadic lifestyle I've been leading over the last few years.
I would really love your feedback on the vlogs as video and Youtube are completely new to me!
Subscribe to my channel here. 🙂
Most Popular Post Last Month
I thought 50 of my best photos of Albania might attract a few views but I didn't expect the post to go viral in the Albanian community. Mentions by media outlets in Albania, Kosovo and Macedonia was rather nice and all the comments much appreciated.
Most Popular on Instagram
I'm slowly getting back into Instagram after a bit of a hiatus caused by my iPhone being uncooperative. I only published four photos during December with the most popular being this incredibly colourful sunrise taken from my bedroom window in Ljubljana, Slovenia.
Travel Deals and Special Offers
Airbnb is still my preferred accommodation booking site. The last two months of 2014 were spent in a gorgeous 60s retro designer apartment in Ljubljana and this month I'm in a new build in Budapest's cafe and nightlife district.
In this video I give a quick tour of my Budapest apartment.
This month is going to be crazy busy but I'm so looking forward to life in Budapest!
P.S. My baby (also known as my car) is in hospital but is expected to make a full recovery. 🙂
0