Where on earth is Kosice? That was my first thought when it was announced as this year's European Capital of Culture. I did a bit of research and was intrigued by this small city in Eastern Slovakia, ringed by the Hungarian, Polish and Ukrainian borders. So I cut short my time in Croatia and drove up to Slovakia to see it for myself.
What struck me first is that Kosice doesn't have a main square but a main street, something I have never seen before in Europe.
Kosice is also notable for its eclectic mix of architecture. Gothic, Renaissance, Baroque, Art Nouveau, Cubist and Functionalist styles lay side by side on the main street and around the old town.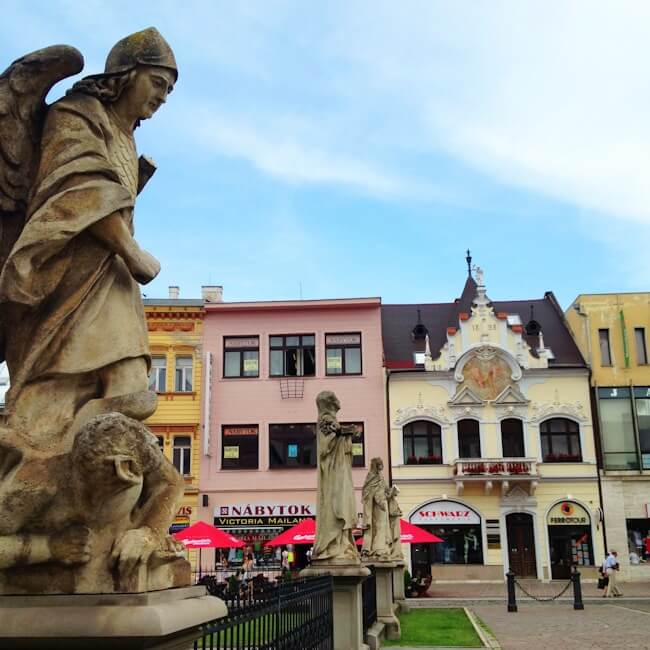 Walking around the city centre I had a feeling that something was missing. It was a hot day and while sitting in one of the shady local parks it dawned on me that Kosice lacks water. As in there is no river running through the city. How odd. Once upon a time there was a river of course but in the 1960s the government decided to move it and replace it with a road, as one does…
Looking for a more modern side to the city, I was surprised to find little street art. I was under the impression Kosice was quite young and a little rough around the edges, ideal for street art enthusiasts but all I saw was this interesting piece near the Craftsmen's Lane.
Trams no longer pass through the historic main street and you probably won't have a need to catch one but they are colourful, as I'm sure suburban life is in Kosice.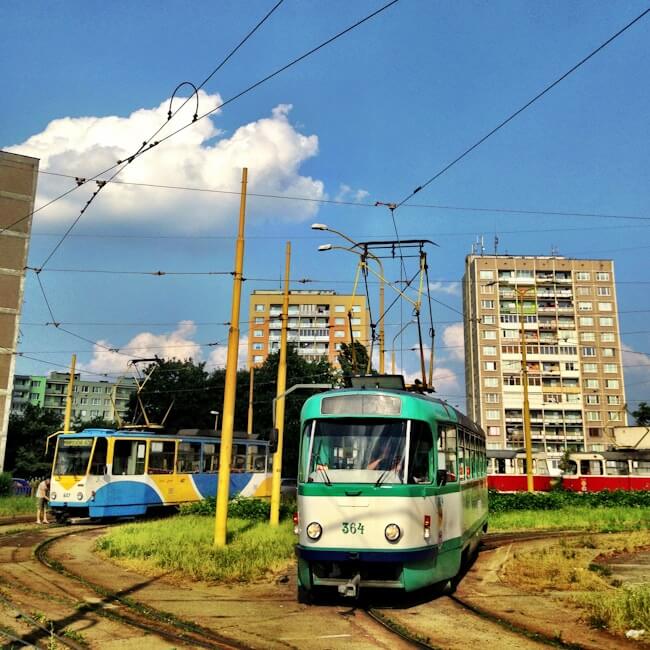 Add to all that a musical fountain, the very cute Craftsmen's Lane and a scary communist bar where time has been at a standstill and you have a city which has impressed and fascinated me from the get go.
Eating Out in Kosice
Kosice has a surprisingly wide variety of cuisines as well as great food festivals, markets and nearby wineries. Discover gourmet Kosice here.
Where to Stay
Kosice has some interesting neighbourhoods so it's worth getting out of the centre and exploring on foot. Use my guide to help you find where to stay in Kosice.
Explore more of the Region
If you are travelling in the region, here are a few of my favourite destinations not too far away:
Or if you're looking for inspiration, browse of list of European road trip itineraries.
Thanks to Visit Kosice and Slovakia Tourism for hosting me on this trip. To see more of my mobile photography, follow me on Instagram.
4