This wasn't a typical day trip for me as it wasn't by car but by bike. Riding around the Spanish countryside following an old railway track is not something I ever imagined doing but to my surprise I loved it! Thankfully it was a very gentle ride and our wonderful guide Xavier made sure I made it back to Girona in one piece.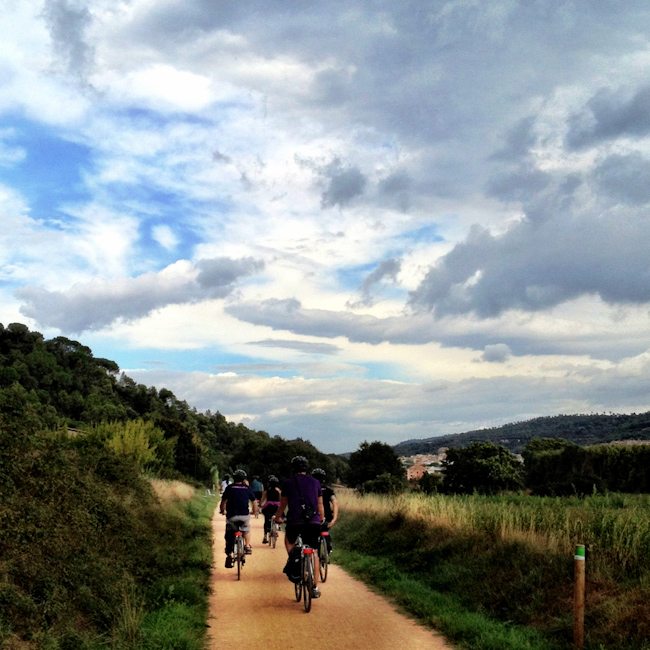 Greenways Bike Paths
There are many different bike paths you can take and they are all marked so you don't get lost or at least have less chance of getting lost! We biked the 'Rail Trail' which is where disused railway tracks have been transformed into biking and walking trails. It's an interesting way to discover a bit of history of the region as you ride around and you can even take coffee breaks at the old railway stations.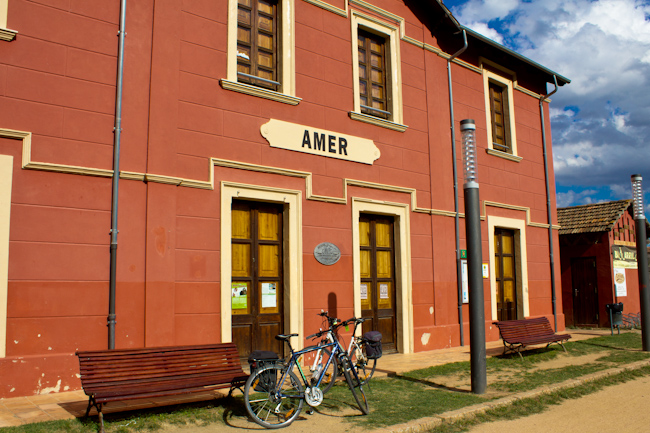 Another cool aspect of the Greenways bike path is that you can discover little hidden gems which usually only the locals would know about. We had a picnic not far from this pretty gorge and waterfall at Cogolls which I never would have come across otherwise.
Costa Brava is such a diverse region and even travelling short distances by bike you can witness varied geography and scenery. We went through flat farming areas, forested national parks, cute little towns and eventually ended up at the beach. It seems like all roads lead to the beach in Costa Brava but in this case it was the 'Little Train Greenway' bike tour which took us to the remote and mostly deserted El Castell beach.
We finished the day with a beautiful sunset before returning to Girona.
Biking in Costa Brava
There are many places to stay along the Greenways railway trails so you aren't limited to doing a day ride, you can go for a few days or longer. For more information on riding the Greenways in Costa Brava, Spain contact Vies Verdes or Costa Brava tourism who generously hosted me on this trip.
If you're looking for more things to do in the region, check out my posts on hot air ballooning in Costa Brava and a day trip to Calella de Palafrugell or this photo tour of Costa Brava.
3