The Spanish town of Banyoles is most well known for its pretty lake which is popular with rowers, kayakers and swimmers. I can't say any of those activities are of interest to me but I was happy to stroll along the lakeside taking in the views of the snow capped Pyrenees while I was there on a day trip from Girona.
It was a beautiful afternoon and I briefly contemplated hiring a bike to ride around the lake but came to my senses and stuck to the relative safety of walking and photographing the lake scenery.
Even though the highlight of Banyoles is the lake, it's worth taking the time to wander around the old town which proudly shows off its Catalan culture. You can see the Catalan flag flying from almost every building and many of the shops sell Catalan specialities.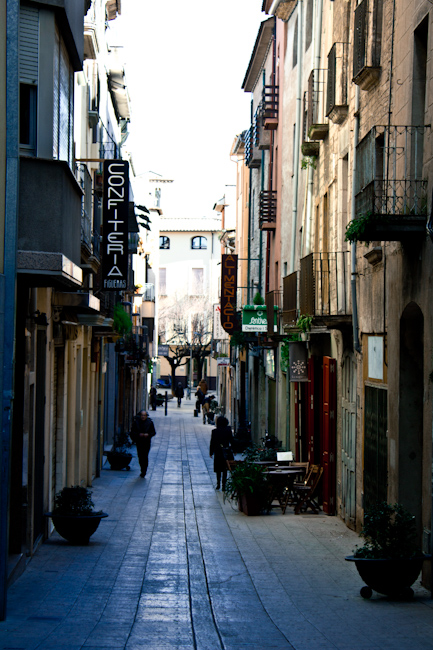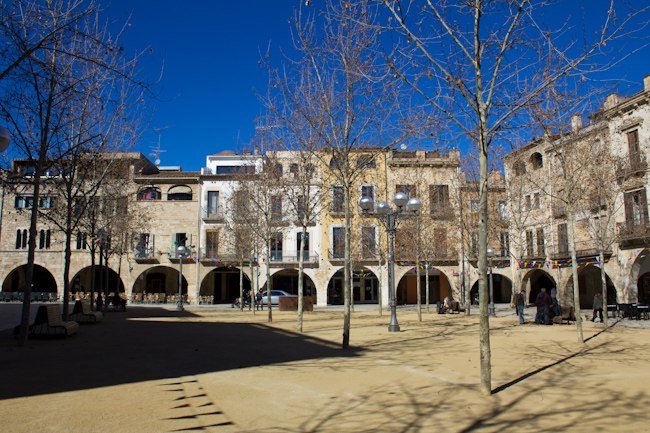 Wandering around the town you'll come across a number of curious water features known as recs which were created by monks in the 9th century. They were designed to direct water around the region to be used on farmland and later in factories but for me it just added a little character to the town.
Banyoles is an easy day trip from Girona or Barcelona. While in Catalonia, be sure to check out the pretty medieval village of Besalu and coastal town Cadaques, the home of Salvador Dali.
Where to Stay
Girona is a beautiful city with great cafes and Michelin starred restaurants. It's the perfect place to stay for exploring Catalonia. In Girona I'd recommend staying at the AC Hotel Palau de Bellavista for its modern rooms and great location.
2