It used to be that there was one European Capital of Culture per year until 2000 when they went a little crazy and made 9 different cities the 'capital'. In recent years there have been two or three per year and last year was the first time I got to visit one of the capitals when I went to Guimarães in northern Portugal. The title of European Capital of Culture 2013 is held by both Marseille, France and Kosice, Slovakia.
France: Marseille-Provence
It's not just the city of Marseille which is the Capital of Culture but also the surrounding area including Aix-en-Provence, Arles, La Ciotat, Martigues and Aubagne.
Marseille
Marseille doesn't have the best of reputations and many tourists skip it in favour of nearby Aix-en-Provence or Avignon. Granted, port cities often have a seedy side to them but Marseille is a huge city with many interesting neighbourhoods, the historic Chateau d'If and Frioul Islands, and a unique foodie scene.
For starters, there is the Vieux Port, the oldest part of the city which is easily explored on foot. Lots of great cafes and restaurants are located here including Le Cafe des Epices where the chef prepares the menu based on what he finds at the local market that day.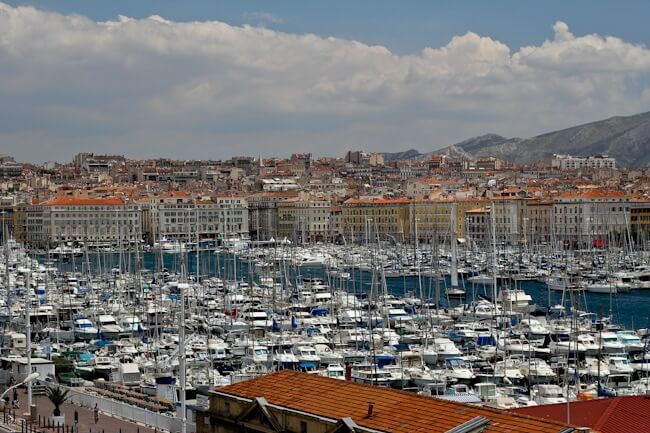 Another of the main attractions is the Notre Dame de la Garde, a basilica set high on the hill overlooking Marseille and the islands off the coast. Even if you're not interested in religious monuments it's worth the steep walk for the view.
One of the purposes of being the European Capital of Culture is to highlight the richness and diversity of European culture. Marseille itself is extremely diverse. It's a melting pot of French, Mediterranean and North African cultures which is seen in the relaxed lifestyle of the locals and especially in their cuisine. Typical dishes in the region include Bouillabaisse, aioli (garlic sauce), tapenade (olive spread), fougasse (a type of stuffed bread) and navettes (a very, very hard orange blossom infused biscuit). All that great food is often washed down with a glass or two of Pastis, a disgusting aniseed flavoured liqueur.
French film buffs might also enjoy a trip to Marseille as many well known French films have been shot around the city and you can easily spot the set locations. One of my favourite French directors, Robert Guédiguian, shot most of his films in Marseille including the award winning Marius et Jeanette and his series of films staring Ariane Ascaride and Jean-Pierre Darroussin.
The Marseille-Provence official website has a list of European Capital of Culture events in Marseille and the surrounding region.
Slovakia: Kosice
My only experience of Slovakia is a day trip I took from Vienna a few years ago. I've always wanted to go back to Bratislava and would love to see more of the country too. Kosice is in the east of Slovakia and I'm told a great way to get there is on a road trip from Budapest in Hungary to Krakow, Poland. That's exactly how I plan to visit when I go later this year.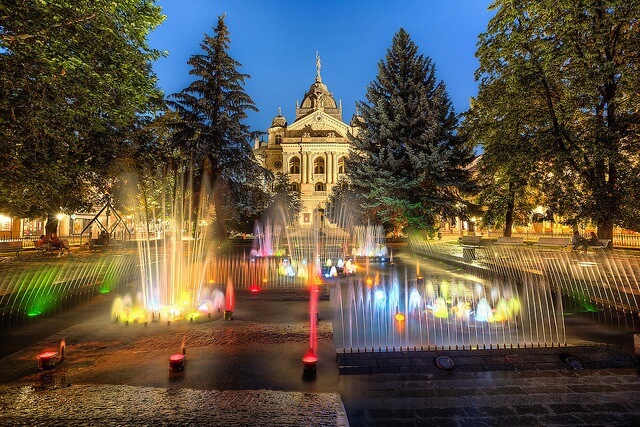 Photo Credit: Miroslav Petrasko
Things To Do in Kosice
My itinerary in Kosice includes:
Wandering the largest historical centre in Slovakia.
Experiencing the cafe culture with a little cafe hopping.
Indulging in my love of cocktails with Slovakia's own Kosice Gold cocktail.
Taking a day trip to one of the nearby UNESCO listed castles.
Depending on when I visit I'll likely take part in the Balloon Fiesta (5th to 9th June) or the Kosice Gourmet Fest (21st to 23rd June). Go to the VisitKosice website for more information on cultural events in Kosice in 2013.
0