Built to show the strength and superiority of East Germany's socialist society, the Berlin TV Tower (Berliner Fernsehturm in German) is now an iconic symbol of the capital which is impossible to miss on a trip to the city. At 368 metres high, it is one of the tallest buildings in Europe and a great vantage point for capturing unrestricted views of the city and amazing sunsets.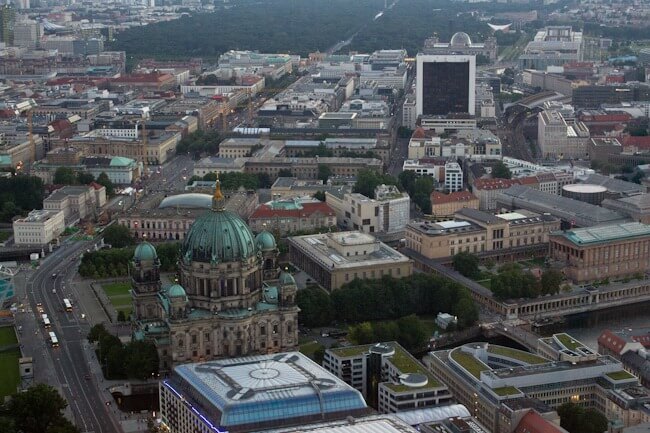 It's a bit like the Eiffel Tower in Paris where I can't help myself from snapping a photo each time I walk by.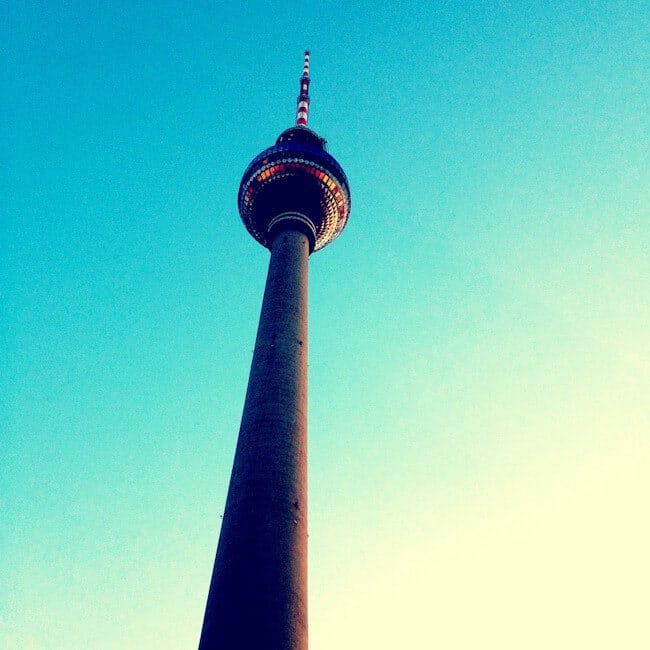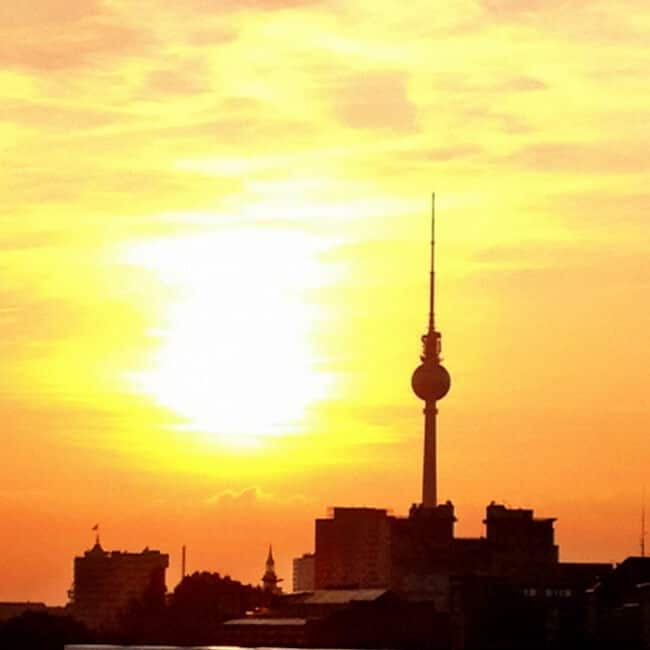 I love how it often appears in the background of photos as well as the juxtaposition of old and new which you regularly see in Berlin.
You can visit the observation deck at the Berlin TV Tower from 9am to midnight. I'd recommend visiting in time to see the sunset if possible. When you purchase your ticket they give you a set time when you have to come back so you need to plan a little in advance if you want to visit the tower. Tickets cost €12 but you can get a 25% discount if you have the Berlin WelcomeCard.
1