My 10 weeks in Australia is almost up and once again it's gone too fast! Next week I'm taking the long journey back to Vienna via Dubai. If I'm lucky I'll have time for a schnitzel and then I'm off to Berlin for the Hive conference. I'm not yet sure how I'll be getting to Berlin or where I'll be staying but I'm sure I'll remember to book that at some point.
I couldn't possibly stay in Berlin for just two days so I'll most likely spend a week or two catching up with friends and revisiting my favourites haunts. Berlin is on my list of best cities in Europe for digital nomads. It's always great spending time there.
Did I mention I bought an apartment in Budapest? I definitely hinted at it but I can't remember if I outright stated it. Settlement is at the end of April so I'll finally have the keys to my own place! At some point I'll write about my Hungarian house hunting experience but basically buying property in Budapest is a very easy process, even for foreigners.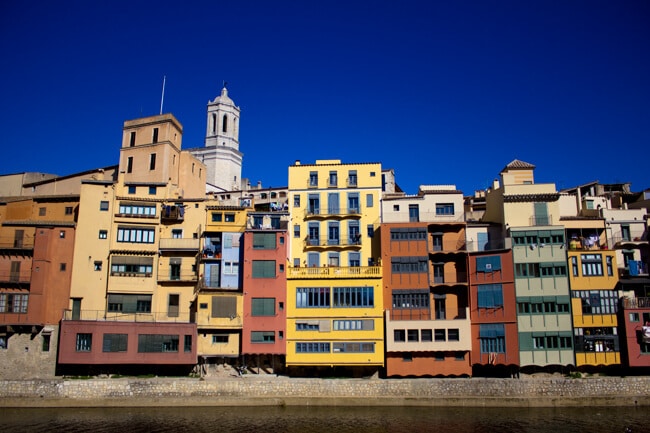 Later in the month I'm scheduled to go to the TBEX conference in Spain. I'm in two minds as to whether or not I'll go. I went to the previous one in Costa Brava and found it to be lacking in innovation and the speakers uninspiring. I vowed never to go again and the speakers don't look great this year either but I would love to catch up with friends I wouldn't get to see otherwise.
I actually distanced myself from the travel blogging community over the last couple of years after disagreeing/being bored with the direction some bloggers have decided to take their blogs. Some well known bloggers are now producing paid for content which is fine if you don't mind reading an advertisement but I'd rather read about independent travel experiences.
Then there are the boring posts stemming from press trips where bloggers and writers are given little time to make an informed opinion let alone have a unique experience. I'm not against getting a little help on the ground to be able to have experiences to share but if only the content didn't turn out to be so bland and vapid.
Not that I care how other people run their blogs but as a reader I'm not interested in that kind of thing and as a fellow blogger I don't want to hear about all the 'free trips' they're getting. Which is also why I prefer to follow these great bloggers.
Recent Posts
Last month on the blog I published 7 posts which is quite a good effort for me in recent times!
Central Europe Road Trip: Budapest to Krakow – One of my favourite road trips in Central Europe.
A Touch of Cesky Krumlov – A gorgeous medieval town in rural Czechia.
18 Highlights of Austria – Photos from my travels around Austria.
Keukenhof: An Explosion of Colour – It might not be for everyone but I love seeing the tulips in the Netherlands.
Hallstatt: The #1 Day Trip in Austria – An easy day trip from anywhere in Austria.
Instagram
I completely failed at Instagram in March, not posting a single photo. I find it hard to go out and take photos when I'm not travelling. Especially in my home town. I'll do better this month, I promise!
New On Youtube
I published six new videos last month, vlogs from my Western Australia road trip. This one of the dolphins at Monkey Mia is my favourite but you can see all the videos on my Rear View Mirror video channel.
Now that Europe is starting to thaw out I imagine you guys will have loads of upcoming travel plans. Tell me where you're going!