June saw me finally getting out of Budapest and on the road for what will probably be my final road trip in my little Mini Ferrari Fiat 500. I have to sell her so I'm soon to be carless but the travels will continue without her.
Five days driving around Slovenia cemented it as one of my favourite countries in Europe. As a city girl I surprise even myself with that statement as Slovenia is all about the outdoors; mountains, lakes, gorges, and plenty of hiking. There are some sweet towns in Slovenia but the countryside is outstanding.
New destinations for me on this Slovenia trip were the cute town of Ptuj, Predjama Castle, the Soca Valley, and waterfalls at Kobarid and Tolmin gorge.
There was also a surprise stop at Tito's former villa on Lake Bled and the incredible views from what is now a cafe. I'll be writing about that in detail but if you're headed to Bled, don't miss it.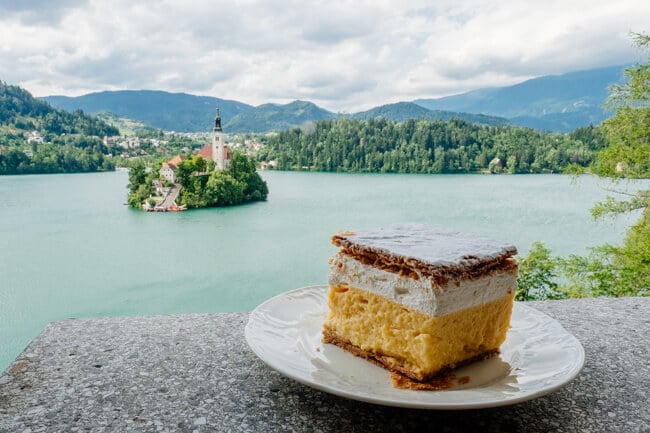 Terrible weather meant I had to cancel my trip to Burano in Italy but I did make it to my favourite Italian gelateria in Trieste and a little castle going.
My lovely GPS took us on a bit of a wild goose chase when back in Hungary which left me driving in some of the worst conditions I've seen in ages. Poor quality roads on a busy truck route while it was bucketing down was not fun. But we eventually made it to Gyor, another lovely place for a stopover, and then a last minute detour saw us heading to Bratislava for a few days.
Bratislava is one of the more underrated capitals in Europe. It's changed so much since I was there 5 years ago. There were festivals and markets in the main squares, amazing Thai and Slovak food, outstanding Viennese style cakes, and a relaxed atmosphere.
I feel very fortunate to live in this part of the world where I can easily visit four countries in one week.
July Travel Plans
I'm back in Budapest where I'll be continuing with the renovations on my apartment and exploring more of this incredible city. So no major travels for me this month. What about you?
Popular Posts in June
I spent a lot of time on my Sardinia post and I think it worked out well in the end. Please share if you like it! 🙂
Most Popular On Instagram
Not surprisingly this photo of Bled Island was the most popular on Instagram last month.
Youtube
I filmed the entire road trip from last month which I'm working on editing right now. Subscribe here to watch when they are published.
0