As stunning as Plitvice Lakes is, I must admit it's not somewhere I want spend all day strolling around. We barrelled past slow paced tourists, only stopping at the most scenic points, and finished a 5 hour walking trail in 3 hours. I don't need to linger to appreciate the beauty of a place and Plitvice is certainly beautiful but a couple of hours of lakes and waterfalls is enough for me.
My Quick Guide
Just because I don't like to be trapped on a set circuit for 5 hours doesn't mean I don't recommend a visit to Croatia's most important National Park. Experiencing the emerald green lakes and waterfalls of all sizes was one of the highlights of my time in Croatia and I would love to go back in winter to see it under snow.
Here's my guide and tips for getting the best out of a one day visit to Plitvice Lakes.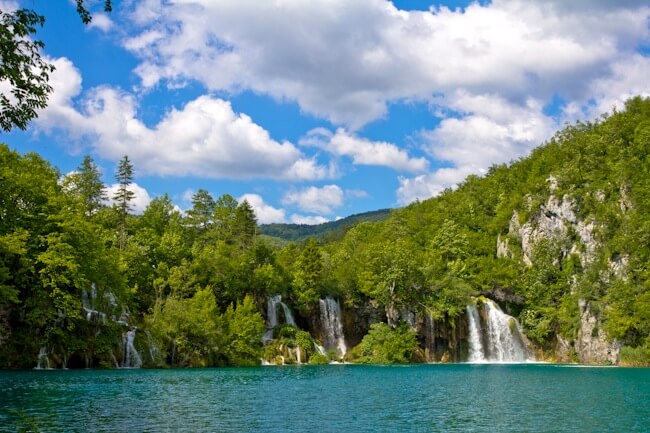 Getting There
Many people visit Plitvice Lakes on a day trip from either Zagreb or Zadar. I decided against this for two reasons. Firstly, by staying in Plitvice you can get to lakes before the day trippers arrive ie. before the masses of tourists arrive. Secondly, I thought I might want to get a two-day pass to visit Plitvice and staying nearby is the best way to do that.
If you prefer you can do a day trip from Zagreb or Split. Book your tour here:
In the end though, I only got the single day pass and that was definitely the best decision for me. One day at Plitvice Lakes is more than enough. I know it's not always possible but if you want to see more I'd recommend visiting again at a different time of the year to see the lakes during a different season, in a different light.
When is the Best Time to Visit?
If you don't want to share the walkways with hundreds of other tourists, have people in your photos or be walking in the heat of the day, I'd suggest arriving at the lakes before 9am. When we finished our visit at 12pm the walkways were very crowded and tour groups were still arriving. I was glad to get out of there at that time!
The lakes are expected to be even busier in 2017 so get there early or visit in spring or autumn.
As far as the best time of the year to visit goes, I'd recommend visiting in spring when the waterfalls are at their peak or in autumn when the trees start to change colour. I visited in June and it was a nice time to visit, not too hot and not too crowded. When to avoid visiting Plitvice? I would definitely stay away in July and August, the two busiest months of the year for tourism in Croatia.
Which Trail to Take?
The staff at our hotel recommended taking Trail C from Entrance No 1. This typically takes 4 to 6 hours. You can read about the other trails here or ask at the tourist office at the entrance.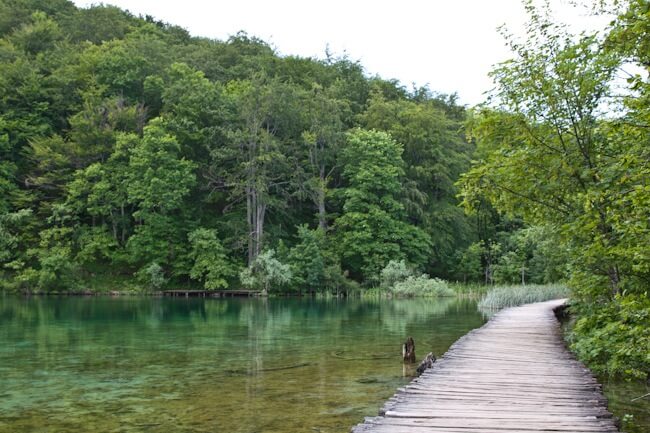 Should You Take a Tour?
Honestly, I can't imagine why you would want to take a tour or have a guided visit. The trails are very clearly marked and on an independent visit you can walk at your own pace. Tours are offered from Zagreb and Zadar but I see no benefit in taking one and being guided along the marked paths. The tourist office at the entrance can advise you on which trail best suits your needs and you don't need much more than that. You can even get by without a map.
Can You Swim in the Lakes?
Swimming in Plitvice Lakes is forbidden as it's a protected UNESCO World Heritage Site and National Park.
Food and Drinks
Another reason to arrive early is so you can be finished by lunch time and avoid eating the overpriced food within the park. Drinks are a little pricey too so I'd recommend taking your own if you're on a budget. You'll need lots of water if you're hiking through the park on a hot day and the cafes/kiosks are quite a distance apart which is another reason to take your own drinks.
Entrance Tickets and Parking
A daily ticket is 110 kuna and the two day ticket is 180 kuna (it's cheaper in the off season). The entrance ticket includes a boat ride on the lake and the tourist train to take you back to the entrance. The park is open from 7am to 8pm in summer (see here for opening times for the rest of the year). Entrance No 2 is closed from October to March.
Parking at Entrance No 1 costs 7 kuna per hour or 70 kuna for the day.
Where to Stay
I stayed at Hotel Degenija, a 4 star hotel located 5 kms from Entrance No 1. It's one of the nicest hotels in the area and the location is perfect. We also had a nice meal of local trout at their restaurant.
If you are day tripping from Zagreb I recommend the Arcotel where I have stayed a number of times or book my favourite Zagreb apartment located just up from British Square.
Visiting Plitvice – Summary
Visit the lakes in late spring, early summer or after snow.
Arrive at opening or late afternoon to avoid the crowds.
Take your own food and water.
Pick your trail before you get there to save time.
Be aware that some trails are closed in the off-season.
Stay in the area to be there as the park opens.
Take a day trip from Zagreb or Zadar if you have limited time.
List of the top restaurants in Plitvice Lakes.
Book a tour if you don't want to organise your own visit.
---
READ NEXT: Fighting Through the Crowds in Dubrovnik
---
Pin It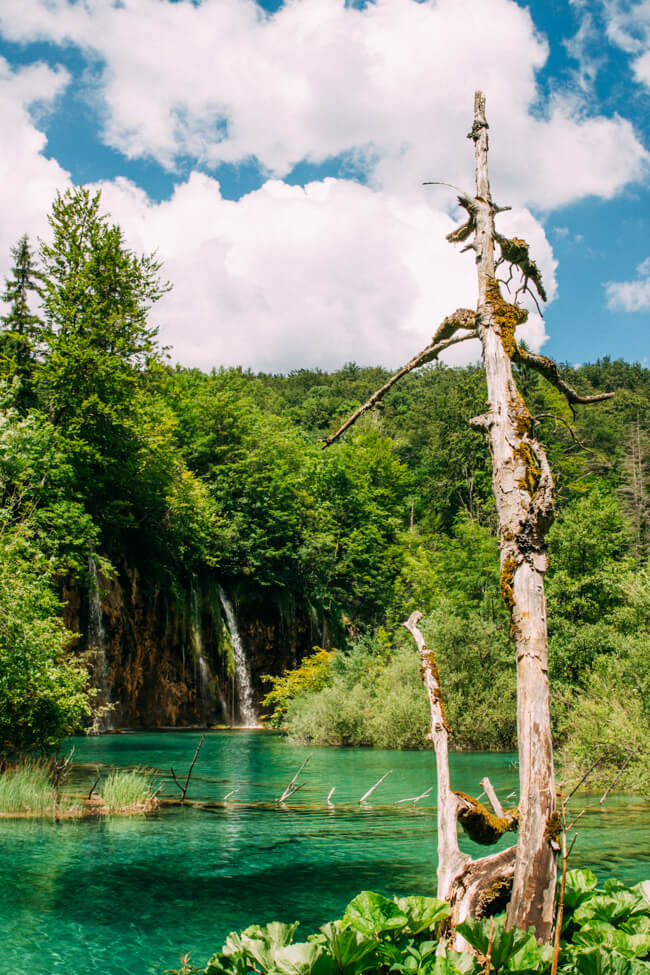 31